Nikon Professional Services:
Behind the Scenes of the
World Aquatics Championships
in Fukuoka, Japan
---

Excitement fills the air at the 2023 World Aquatics Championships in Fukuoka, Japan, where aquatic athletes from around the world perform at their best, stands packed with spectators cheering for their favorite swimmers, and professional photographers from all around the world focus their attention on capturing each decisive moment. Backstage, away from all the dynamic action, you'll find the Nikon Professional Services (NPS) depot, the dedicated on-site professional service center where photographers file in and out, receiving the kind of assistance and advice that they need so that they are fully prepared to capture the perfect shot. Let's take an inside look at how NPS operates their depot and hear first-hand accounts from staff members and depot visitors.
The world of sports photography demands nothing short of perfection — in terms of moments captured, visual aesthetics, stories, and speed of delivery. While there are professionals who work as a team to accomplish these challenging goals, there are also many who work solo, trying to achieve peak results as efficiently as possible. NPS supports both types of photographers equally so that no one is left alone with unsolved problems or questions.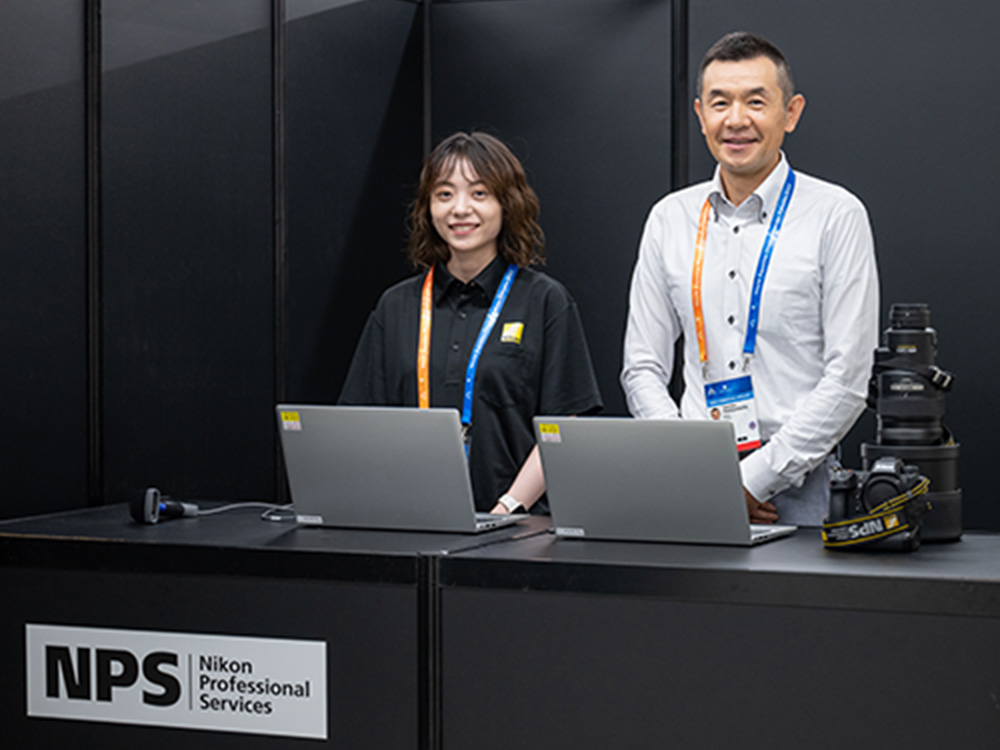 "Our mission is to support photographers so that they can shoot comfortably. This means that if they need gear, we'll loan it, and if they need camera maintenance, we'll provide it. We take special care in offering a personalized experience, striving to be a source of reassurance and comfort even in environments that the photographer may not be familiar with. We've had a few photographers come in and specifically ask for a quick sensor cleaning right before lunch. We managed to get their gear back to them before the break ended, just in time for the afternoon races. Though it can vary depending on how busy we are, the NPS depot works to prioritize such requests efficiently," explains Takehiko Ogasahara the general manager of Nikon Imaging Japan and overseer of the depot at the World Aquatics Championships.
Some photographers want their camera sensor cleaned in 30 minutes, prioritizing speed over all else, whereas others want their gear absolutely spotless — even if it takes more time. The NPS depot does its best to understand these varying needs by assigning technical experts who are knowledgeable, as well as good communicators.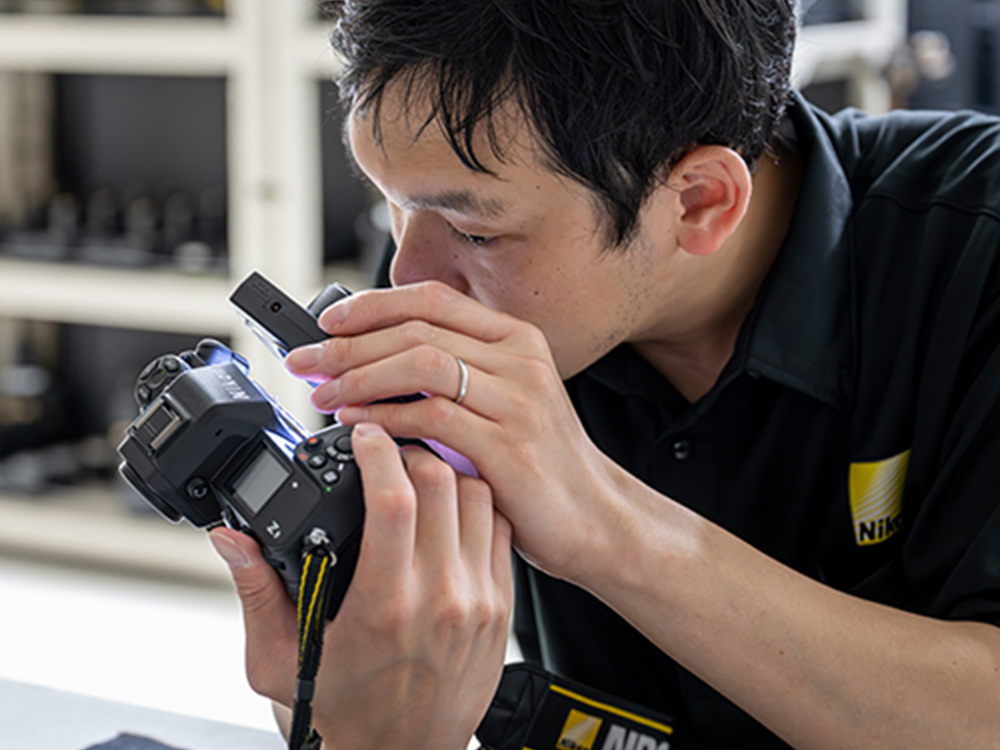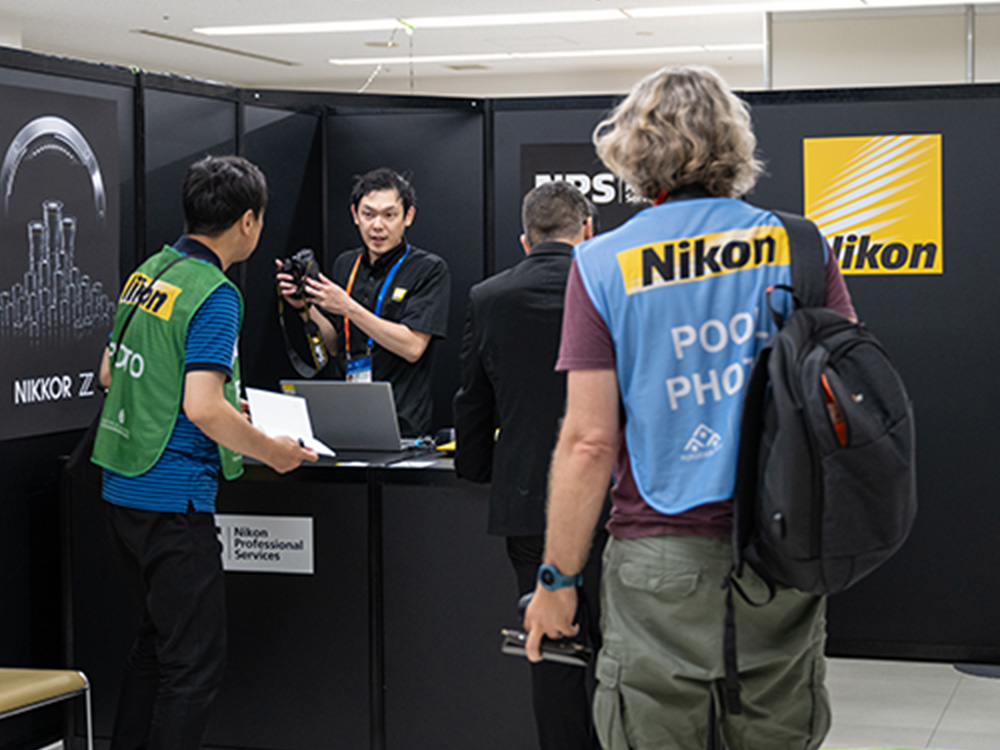 "Each event is attended by different photographers, so another part of our job is to know to whom we'll be providing our services. We make sure our staff members are experienced in communicating with photographers and can offer multilingual support when needed. This time around, we are offering our services in Japanese, English, and Korean," adds Ogasahara. "Whether domestically or abroad, the NPS depot welcomes all in need and uses the opportunity to understand photographers better."
Inclusive initiatives are a part of NPS's philosophy. At the depot, NPS members, non-NPS-member Nikon users, professional photographers using other brands, and even students who aspire to shoot like professionals, but don't own the equivalent gear, are all eligible for basic professional services such as gear inspections, equipment loans, maintenance, and camera sensor cleaning. At the event, non-NPS members were able to smoothly apply for these services via a quick registration using a QR code at the reception desk.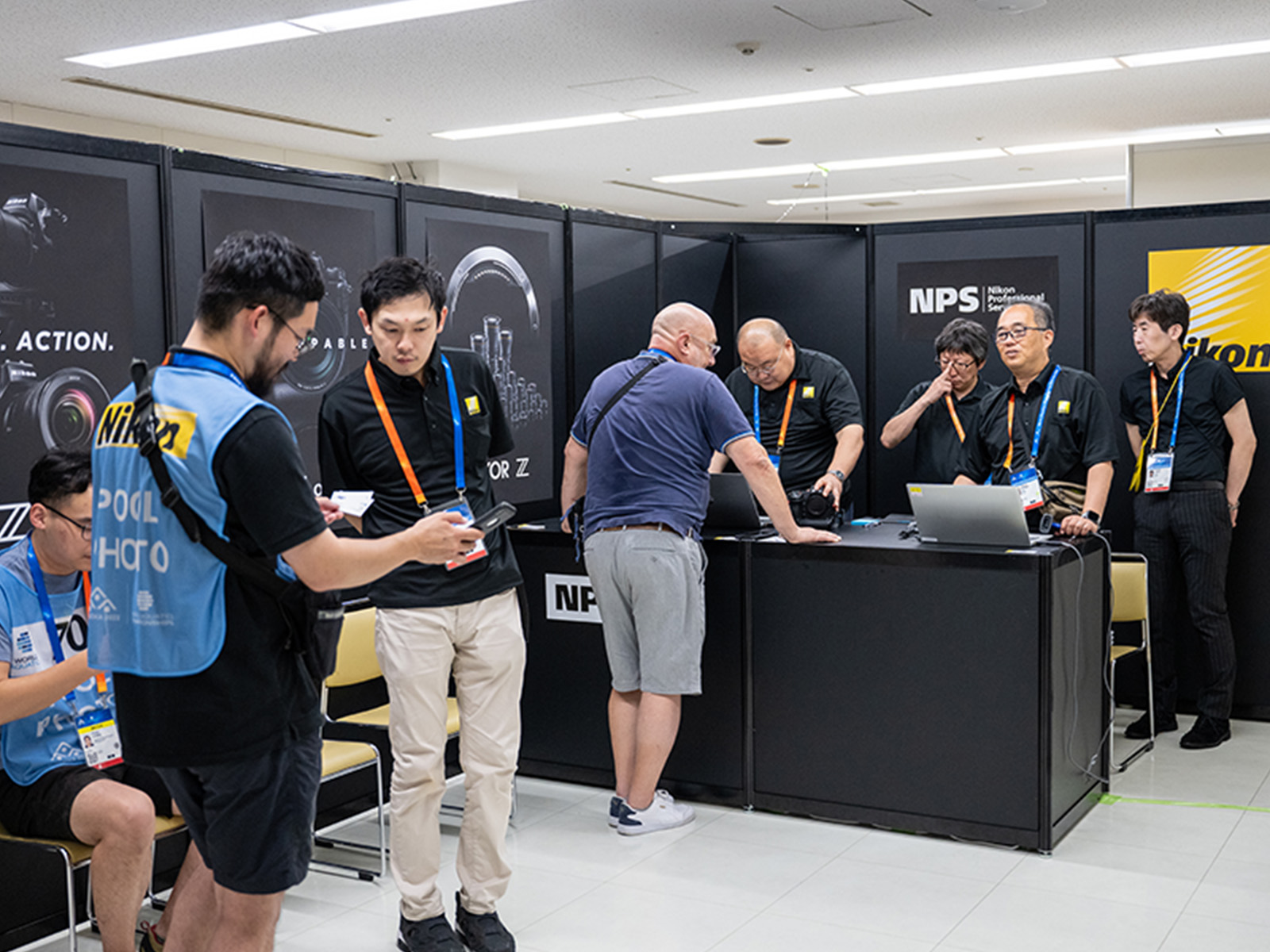 Photographers were seen borrowing the latest mirrorless cameras such as the Z 8 and the flagship Z 9 as well as super telephoto NIKKOR Z lenses that boast sharp and fast performance. The storage area was lined with a generous number of NIKKOR Z 400mm f/2.8 TC VR S and NIKKOR Z 600mm f/4 TC VR S lenses, ready to capture the expressions and athleticism of the world's most remarkable aquatic athletes from a distance.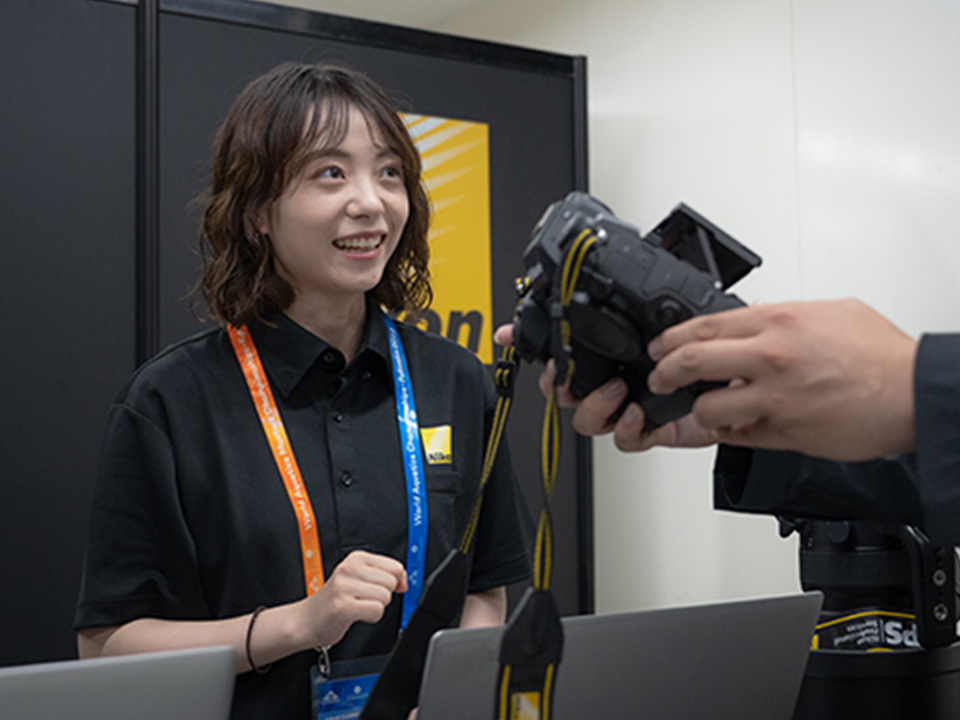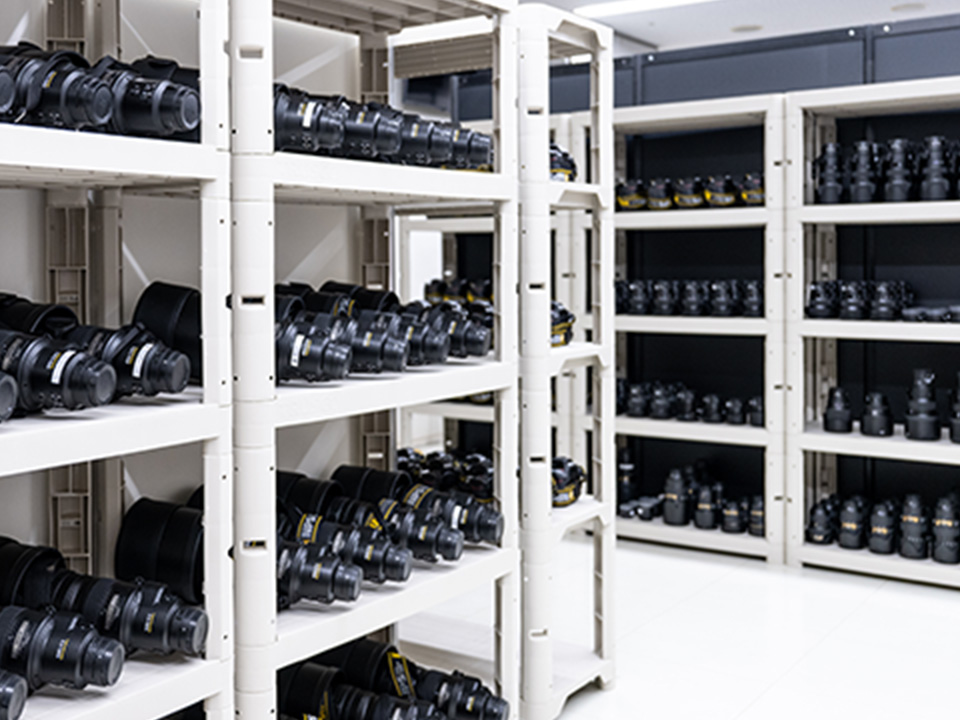 Besides gear loans, many photographers headed to the depot to take advantage of the camera inspection and sensor cleaning services. One busy NPS member and photojournalist comments, "My line of work never lets me stay in one place for a long time. I am constantly on the move, shooting assignments at various places. Although my company offers NPS maintenance services at the office, it's difficult to find the time to take advantage of them. The depot here was a lifesaver. Not only was I able to get my gear checked and make sure everything was in good condition, but it was also the first time I had my sensor cleaned in three months."
In sports photography, extensive travel tends to come with the job. The NPS depot can provide assurance to photographers by offering camera maintenance services that they otherwise wouldn't have time for — enabling them to shoot in their best condition.
Sharing technical advice is another significant and down-to-earth way NPS supports photographers. To help photographers keep up with Nikon camera technologies and features that are constantly evolving at a fast pace, NPS supports photographers who seek advice on how to use their gear for better results. Photographers can also receive technical advice at the depot from NPS staff members who familiarize themselves with the event venue beforehand, to share useful customized tips.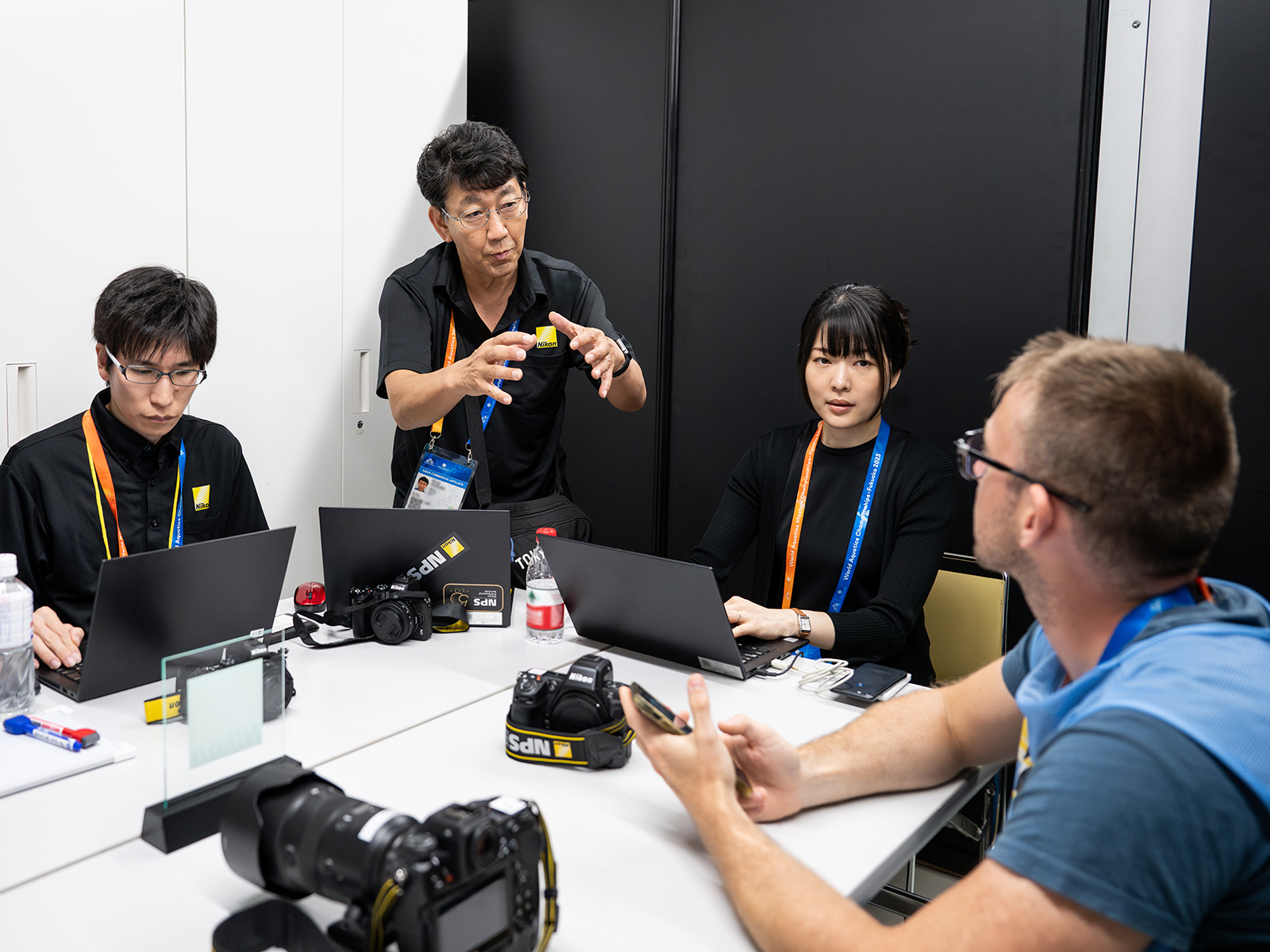 All professionals have some questions about their gear. Noel Takemura of NPS emphasizes that, "We welcome all photographers to take advantage of this service. We treat photographers of any skill level equally as professionals, even novice users. We offer a professional service. At the World Aquatics Championships, we've been asked about everything from proper autofocus settings to how to use Auto Capture. As we receive these types of questions daily, I make sure to keep updated on the settings for all our cameras, practicing by taking my own photos." She continues, explaining that, "For example, the Auto Capture feature can expand shooting possibilities for solo photographers, because while they are shooting from their handheld cameras, they can shoot with different cameras remotely. Auto Capture lets the camera shoot stills or videos automatically when the camera detects the intended subjects. When suggesting an advanced feature like this to the depot visitors, I have to be sure to explain it thoroughly and clearly."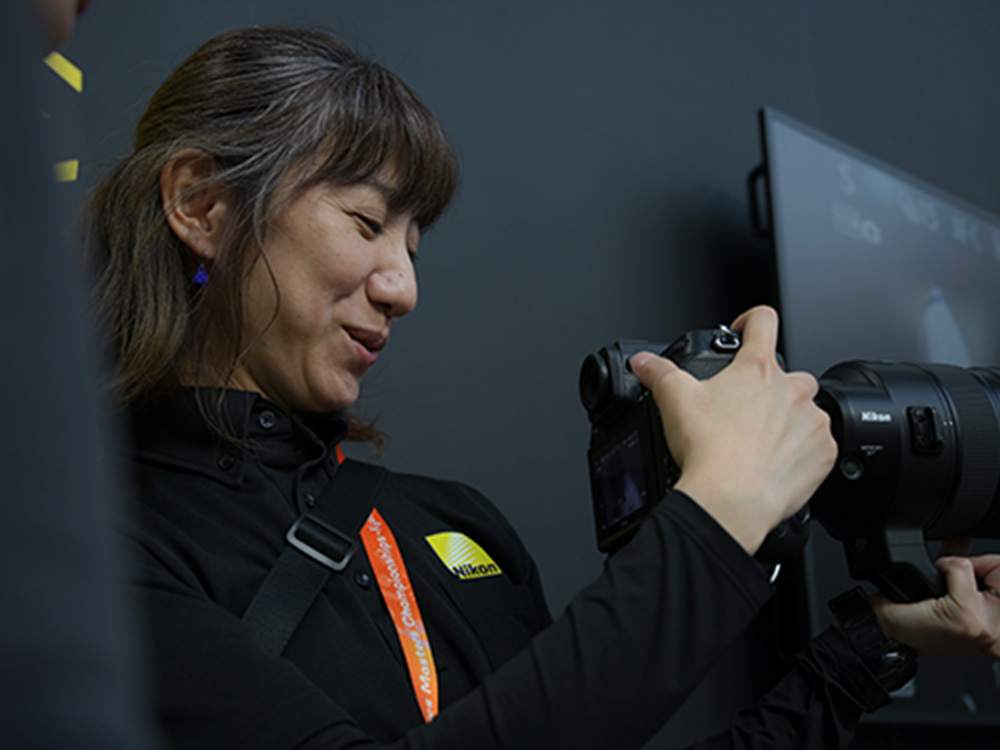 The depot bridges the gap between ever-evolving camera technology and its users, and NPS aims to create an environment where photographers can become more confident through knowledge and communication. As another appreciative young photojournalist shared, "When I borrowed a NIKKOR Z 600mm f/4 TC VR S lens, a depot staff member advised me that it had a built-in teleconverter. I wasn't aware of this feature, but it proved to be very useful when getting in close on the teary expression of the winner of the women's 200-meter freestyle. It's very reassuring that I can depend on this kind of detailed technical information, directly from NPS."
Ambitions and Future Pursuits
NPS at the depot is all about cultivating community — aiming to further connect photographers with the people who make their gear. Kenji Suzuki, the head of operations at NPS Global, believes that the depot is one of the few opportunities to nurture and deepen customer bonds, face-to-face. "The goal of the depot and our services is to create a space where we can receive their direct feedback on our products and better understand what our users really need. This helps us greatly in developing new cameras and lenses for professional photographers. Sharing technical tips also plays an important role. Through this service, we get a better idea of what kind of advice our users are looking for. During face-to-face communication, we get a deeper understanding of what needs to be improved upon technically and what general information needs to be shared more effectively."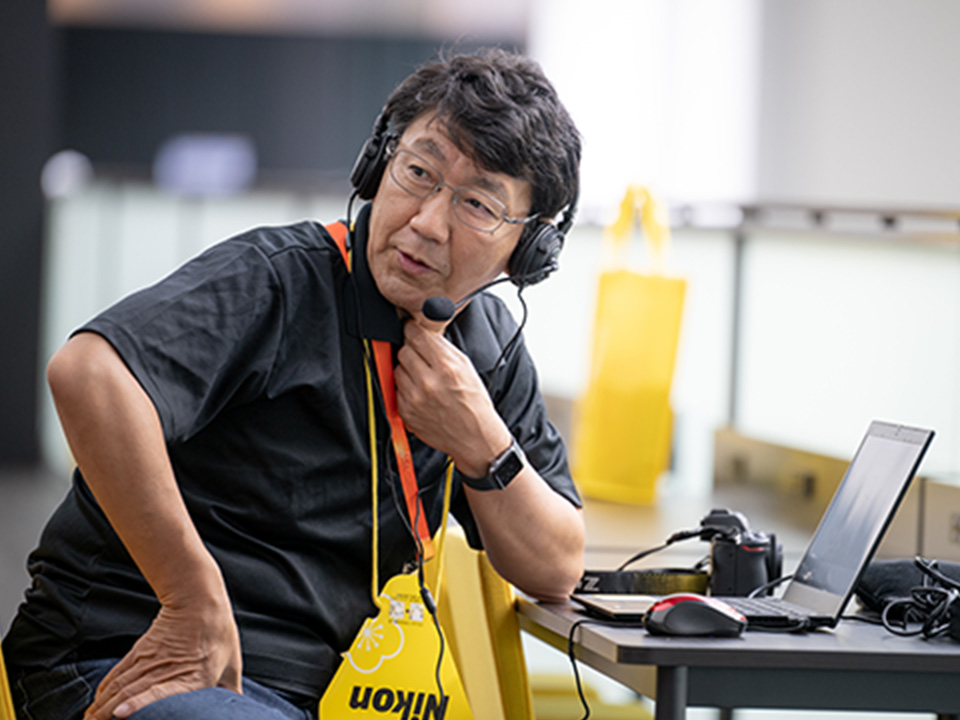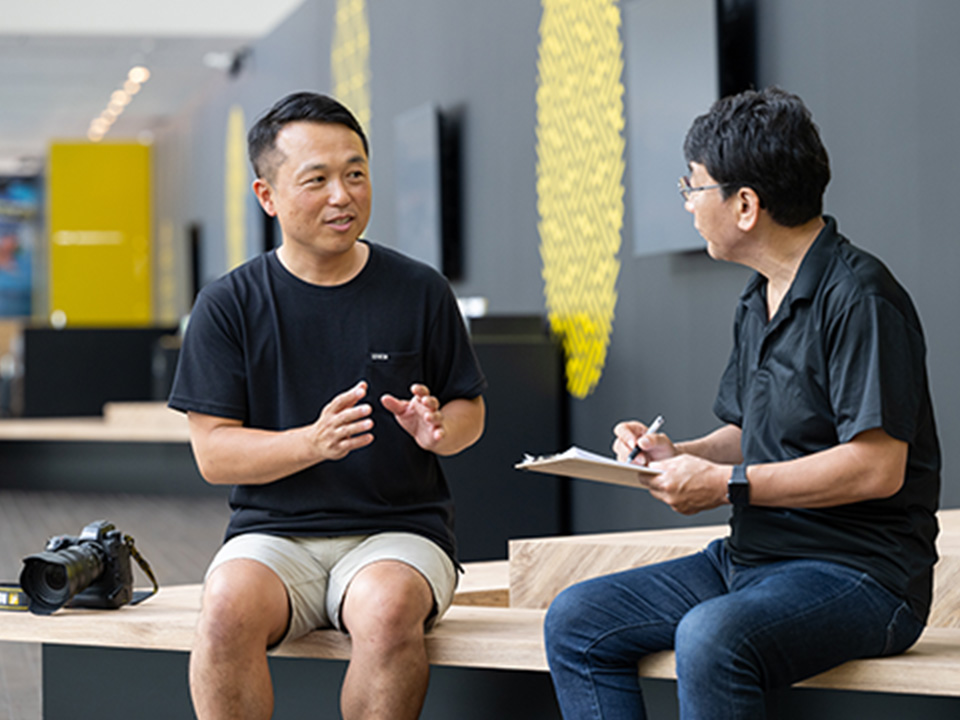 What's unique about NPS is that their services are global. That means they offer services to NPS members even when they are working outside of the countries or regions where they are registered as members. "We want photographers to feel comfort in knowing that our services are available in most places. Our goal is to offer comfort and reassurance in unfamiliar shooting environments," Suzuki explains.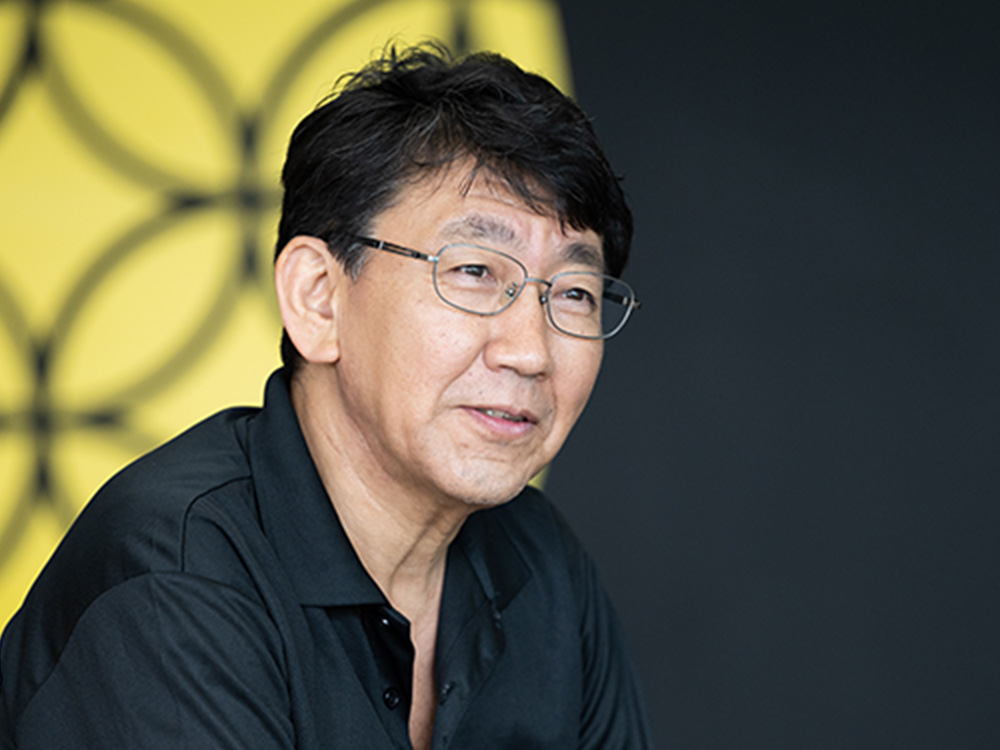 For future endeavors, increasing accessibility and inclusivity are at the top of NPS' list. From freelancers to photographers from major news agencies, Suzuki aims to reach all groups. "Another ambition of ours is to become more accessible to every kind of photographer, and we are looking into ways in which we can further expand the support we provide to younger photographers. The depot plays a major role in achieving this, because it allows us to casually start a conversation with photographers looking to learn more about our services and products."
With the goal of being a reliable professional service for a wide range of photographers, the NPS depot is dedicated in offering services that help photographers continue to shoot smoothly and achieve their best. More than that, though, it acts as a bridge between Nikon and its users, enabling the enhancement of its products and services, and making an impact on a global scale.