Shooting Techniques / Portrait Subjects
This section introduces a technique that achieves sharp focus on a selected point when framing portrait subjects through the viewfinder.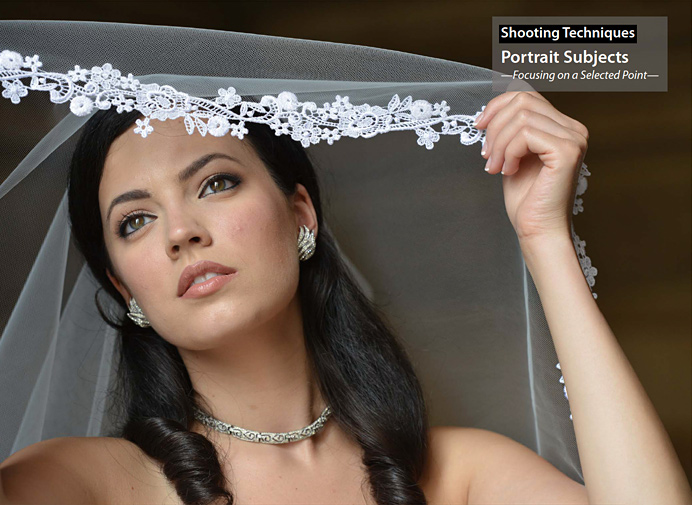 ■ Lens: AF-S NIKKOR 70-200mm f/2.8G ED VR II
■ Exposure mode: Manual
■ Shutter speed: 1⁄200 s
■ Aperture: f/4.5
■ White balance: Keep warm lighting colors
■ ISO sensitivity: 640
■ Picture control: Portrait
Note: This photo was shot in 14-bit NEF (RAW) and processed using Capture NX 2.
Photo © Cliff Mautner
Vibration Reduction (VR)
When a VR lens is used, setting the VR switch to ON is recommended. Vibration reduction is activated when the shutter-release button is pressed halfway, stabilizing the view through the viewfinder and making it easier to frame pictures and focus.
If the lens has a vibration reduction mode switch, choose NORMAL for hand-held photography or when using a monopod. Vibration reduction should generally be turned off when the camera is mounted on a tripod (exceptions may be made for the AF-S NIKKOR 200mm f/2G ED VR II and other lenses with a TRIPOD option).