Shooting Techniques / Static Subjects
At the high resolutions offered by the D800/D800E, even the slightest camera motion can result in blur. The technique revealed in this section minimizes blur through a combination of live view photography and a tripod.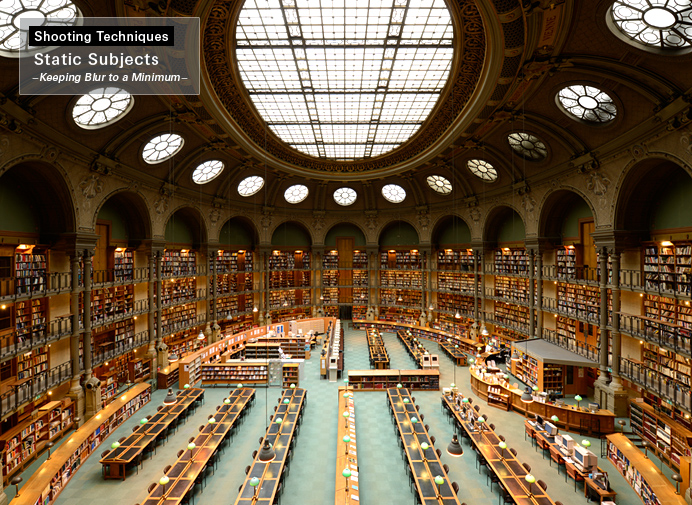 ■ Lens: AF-S NIKKOR 14–24mm f/2.8G ED
■ Exposure mode: Manual
■ Shutter speed: 1 s
■ Aperture: f/8
■ White balance: Choose color temp. (5000 K)
■ ISO sensitivity: 100
■ Picture control: Standard
Note: This photo was shot in 14-bit NEF (RAW) and processed using Capture NX 2.
Photo © Benjamin Anthony Monn